Built, at his own cost, by the new Lord of the Manor, Coles-Child.  The bricks were from his own brickpit, from where Havelock Rec is now:  http://friendsofhavelockrec.org/about-the-brick-pit-of…/.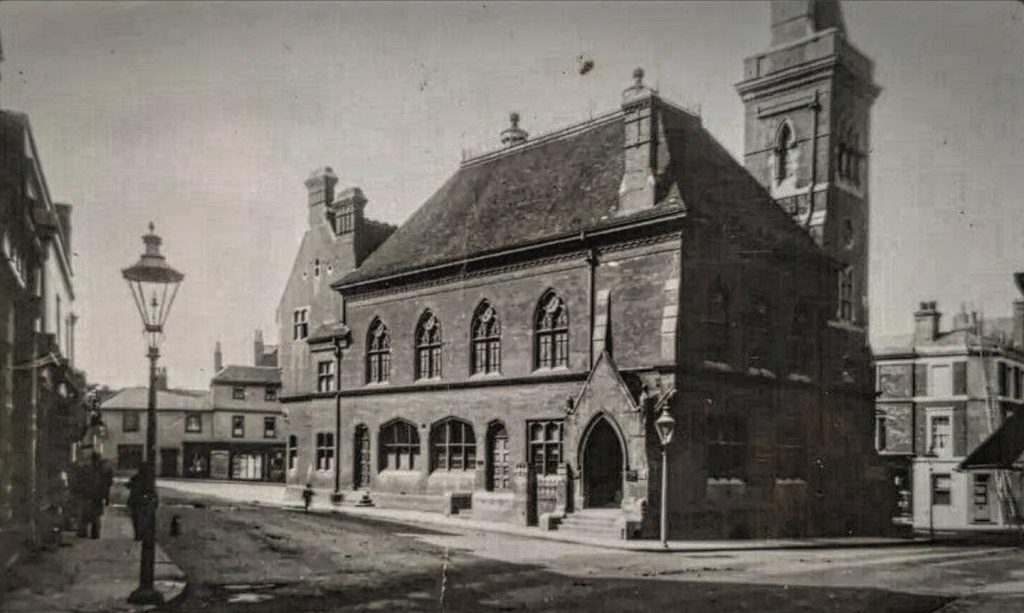 It seems that it was at least 3 different buildings kludged together… most of its life rented by an estate agents, included the police station with a cell, and housed the fire engine for a while. But the large upper room was never used for council meetings (making the 'town hall' name a misnomer).
"This was demolished in 1933 and replaced with the current neo-tudor buildings." from london-footsteps.
It replaced a much smaller, more traditional market building in the centre of the square.
The building was sold in November 2018 to CastleForge, who have told us they are planning to make it into a service office building, whereby the rooms can be hired for office use: