Built, at his own cost, by the new Lord of the Manor, Coles-Child.  The bricks were from his own brickpit, from where Havelock Rec is now:  http://friendsofhavelockrec.org/about-the-brick-pit-of…/.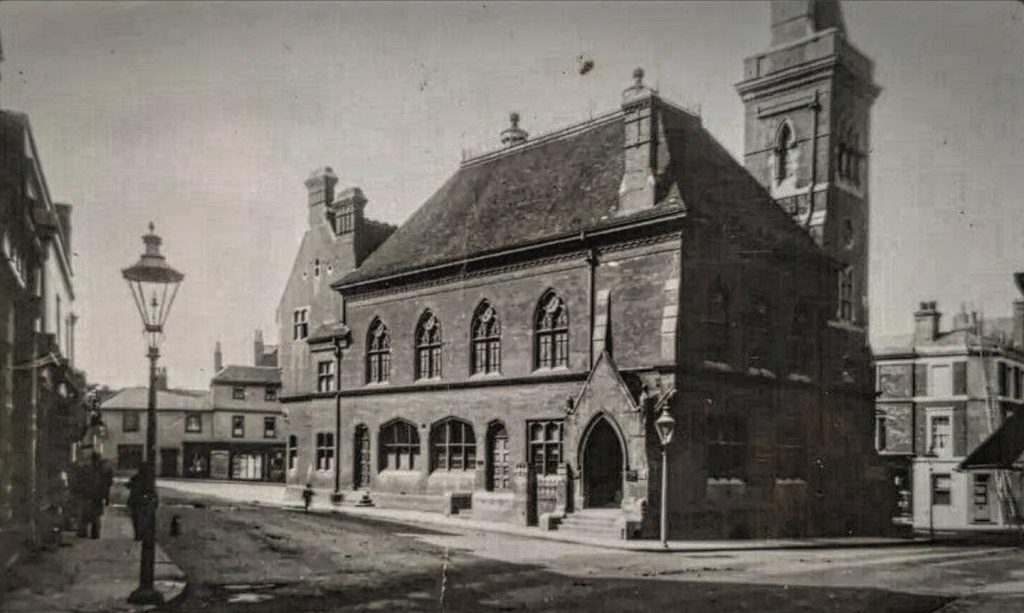 It seems that it was at least 3 different buildings kludged together… most of its life rented by an estate agents, included the police station with a cell, and housed the fire engine for a while. But the large upper room was never used for council meetings (making the 'town hall' name a misnomer).
It replaced a much smaller, more traditional market building in the centre of the square.
"The ancient heart of Bromley, the Market square, was redeveloped in 1863 when an all purpose town hall (centre background), was erected.  At various times it housed the police, the local board, the literary institute and meeting rooms.
The market, established in 1205, continued to meet weekly outside.  In time, the increased traffic in the town centre conflicted with the market and most of the town hall functions had been transferred elsewhere. So, in 1933, the market was moved to Station Road and the town hall and island shops demolished to be replaced by the present suburban style mock tudor block.
Payne's returned after the rebuild and continue to trade from the same site" (until it folded in 2016, the premises taken on by another jewellers, Chisholm and Hunter)(from Ideal Homes)