This building had a long history and this post is only a summary. The White Hart is the badge of king Richard II who reigned from 1377-99, so it is thought that there has been an Inn or public house at this site, since this time. There are references to it in the 16th Century and records of it being sold in the 18th century.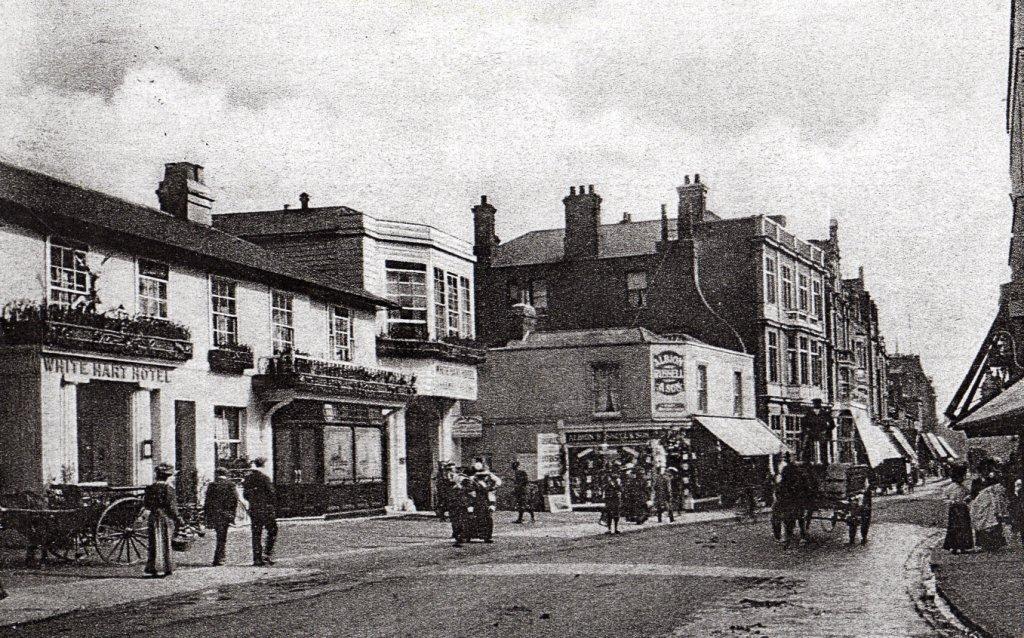 In the 1830s it was partly rebuilt and extended, becoming the premier coaching inn with assembly rooms. It was a community hub for that century, having auctions, being a court house for Petty Sessions and Crown Court, hosting County Balls and was the headquarters of the Voluntary Fire Brigade.
It was demolished in the 1960s to build the current ugly brutalist building. With low profile and extending a long way back, it not just looks bad, but a poor use of space.
The White Hart had a field behind it, that the town used as a cricket pitch. Part of it has become Queens Gardens and this is where HG Wells had a life-changing accident. His broken leg mended, but the books he read in his covalence inspired his future writing career. More details on our page here.