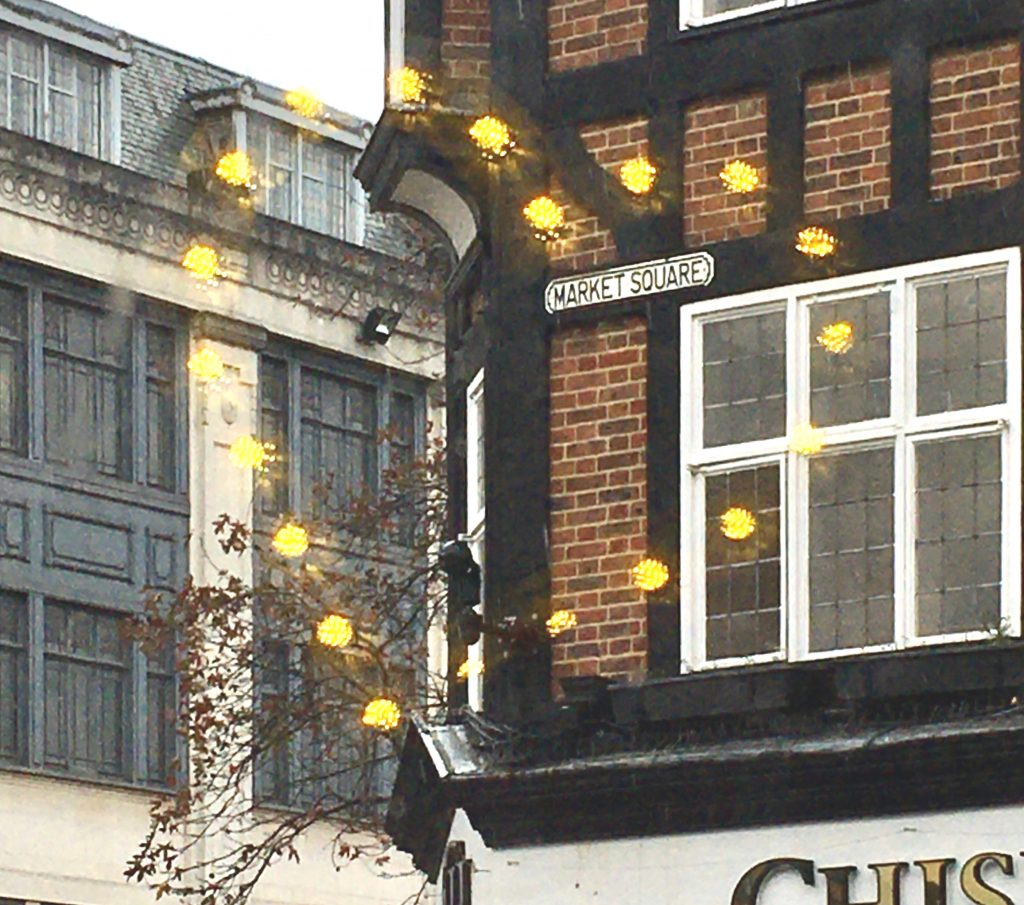 By the 1930s the traffic down the high street was congested by the charter market, so in 1933, the market was moved to Station Road (now moved back to Market Square so 'Site A' can be developed into tower blocks). This widened the 'new cut' (from the 1880s) of the High Street to the current width, and the Cole-Childs town hall and island shops demolished, to be replaced by today's 'Old English' Arts and Crafts movement block.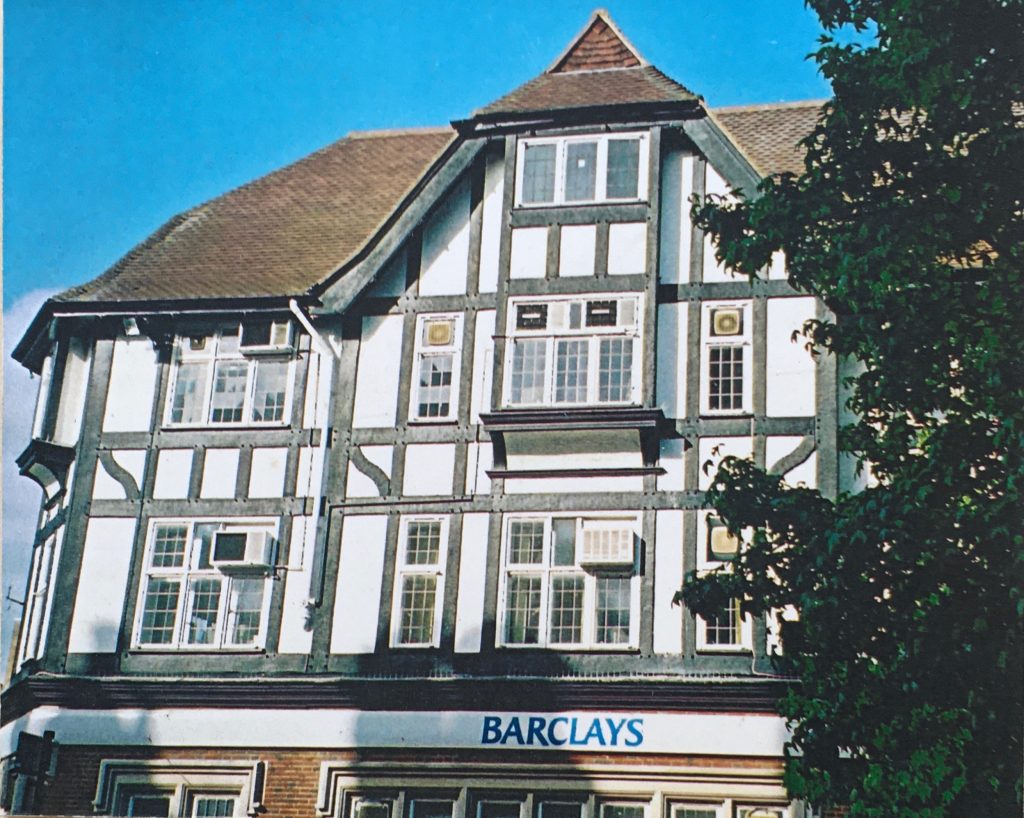 These black and white buildings are not just 'mock tudor' buildings from the 1930s. They represent the final product of the Queen Anne architectural movement.
The style is 'Old English' invented in the 180s by architect Richard Norman Shaw, glorified at the Start And Garter further up the High Street. This was a very popular style that was adopted in part the 1930s as the main style for the suburban house. A number of original shop fronts remain: Barclays Bank and Chishom Hunter are two.