Account by Lynne Galloghly, thanks to the Bromley Gloss group, on 17th August 2015
"Thanks Amanda for info and photos! Photos showing the site from 1935 (before construction), 1940, 1950's, 2007, and 2014.
"Bromley's first cinema opened in 1909 in a converted theatre. But by the 1930s large scale development all around the area created a demand for a much grander venue. The Gaumont, one of the thirties' "super cinemas", was built on the site of a music college and a health centre and was one of the many signs between the wars that Bromley was changing from a market town to a London suburb.
"Designed by William E. Trent, it opened in 1936 and included a cafe and an organ, on the junction of the High Street and Ravensbourne Road. The most impressive external feature was the flat topped tower on the corner over the entrance, which sported a large vertical sign spelling out the cinema's name in neon on both sides but after the War it lost the battle with its main rival the Odeon. It would run a Saturday morning children club for sixpence they could watch films, also the odd extra event was also run for children.
The Gaumont was closed by the Rank Organisation on 18th Feb 1961, showing Bradford Dillman in "Circle of Deception" and Richard Basehart in "None but the Brave"(For the Love of Mike). The building was gutted internally and converted into a department store. Debenhams took over in early 1960's. By 2009, the building has been sub-divided into several stores, one being Habitat, which was located at the former entrance to the Gaumont. Most recently Dreams Beds occupies the site"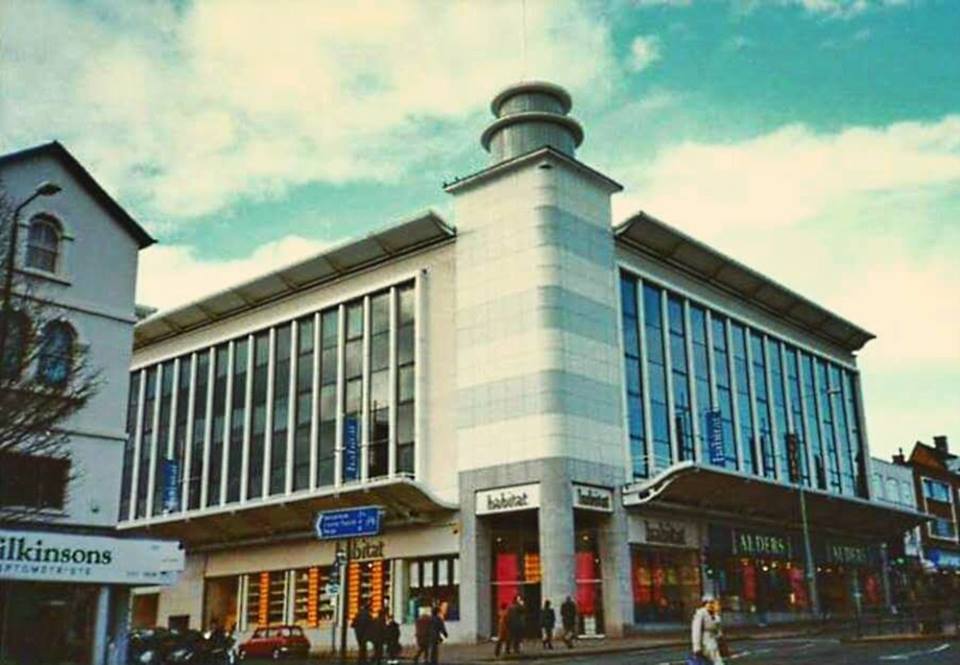 A memory of going to the Gaumont from Adrian from the recollections on the Havelock Rec website (and also on the Chatterton Road pages):
"On Saturday mornings many of us attended the Gaumont cinema at Bromley South where, for sixpence, we would sing popular songs before watching features like Zorro, Hopalong Cassidy, Roy Rogers and Dick Barton – Special Agent. At one time we had yoyo championships on stage and my pal Pete Gilbert, another Raglan Road pupil, won a dart board and I won a cricket bat which I still have."