Please note that the venue for Benedict O'Looney's talk on historic architecture in south London has been changed to the Small Hall, Bromley Central Library (see below). Benedict will also speak about progress with the current plan to restore the Royal Bell hotel.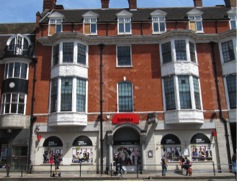 Benedict O'Looney
Talk on 28th February 2019, 7:30pm: Small Hall, Bromley Central Library
'Conserving and celebrating the historic architecture of South London'
Benedict will be able to give us an update on progress with the Royal Bell – also his experience in restoring and building new work around Peckham's historic townscape and what was involved with the initiation of central Peckham's conservation area
(£3 voluntary donation).