The town pump is in the corner of Market Square, with the Darwin mural  behind it.
It stands 25 yards from its original site beside the old Town Hall Chambers. The Mural is by artist Bruce Williams and replaced one celebrating the life of HG Wells in 2008.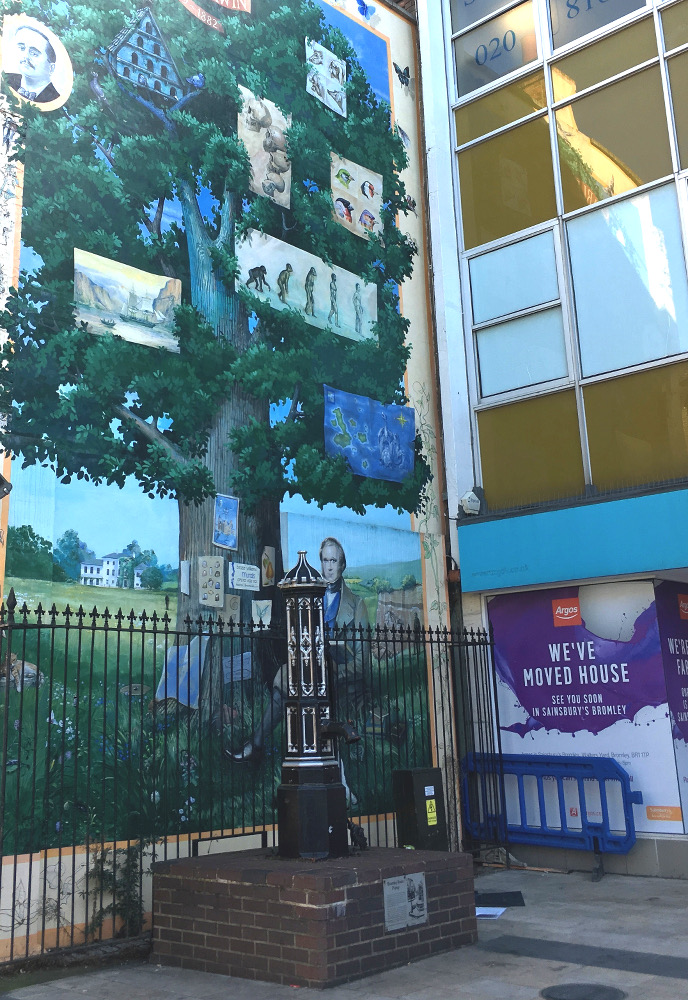 Above: current mural celebrating Charles Darwin.  It also features famous local men, the author HG Wells (please see our posts about his childhood life in Bromley), and John Lubbock.  The rocky outcrop that John Lubbock stands next to, is the same as the one created at Crystal Palace in Sydenham, to illustrate the layers of geological time, for educational Victorian family outings.
Darwin lived at Downe House, just outside the village of Downe, five miles south-south-east of the town centre.  It was here that he wrote his famous Origin of Species. It is said that he used to shop in Bromley, going to Mr Baxter's Chemist shop, for supplies for his experiments on plants.
John Lubbock lived at High Elms, five miles south-east of the town centre (half a mile from Downe House; he was a friend and correspondent of Charles Darwin).  He brought in bank holidays when he was governor of the Bank of England.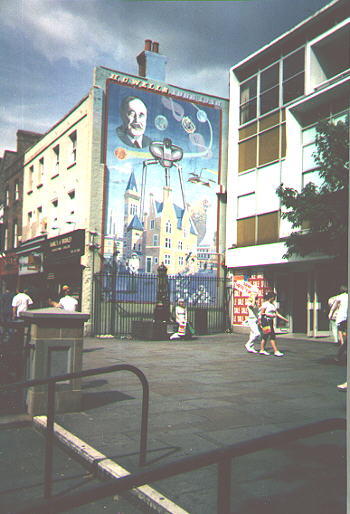 The town pump was originally more central in Market Square, but Market Square has been re-laid out twice in it's history.