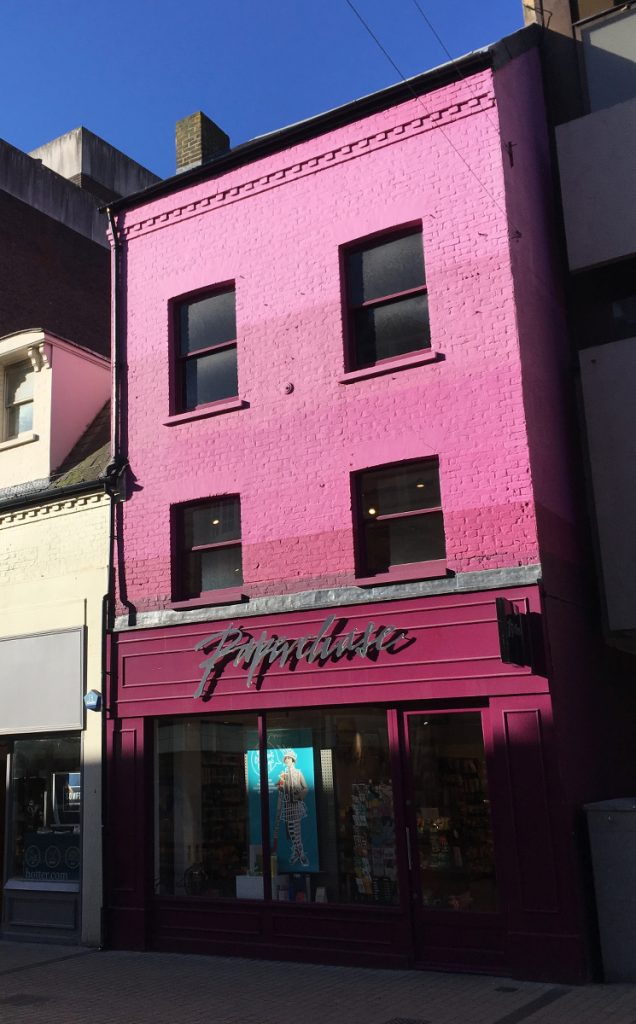 It's hard to miss the pink frontage of this building. Not just is it one of the older buildings on the High Street but it has fantastic décor – the shop floor ceiling is removed and the first floor has period furniture suspended from the ceiling.
This makes an extravagant and innovative way of illustrating what this building was like 100 years ago – without getting in the way of merchandising.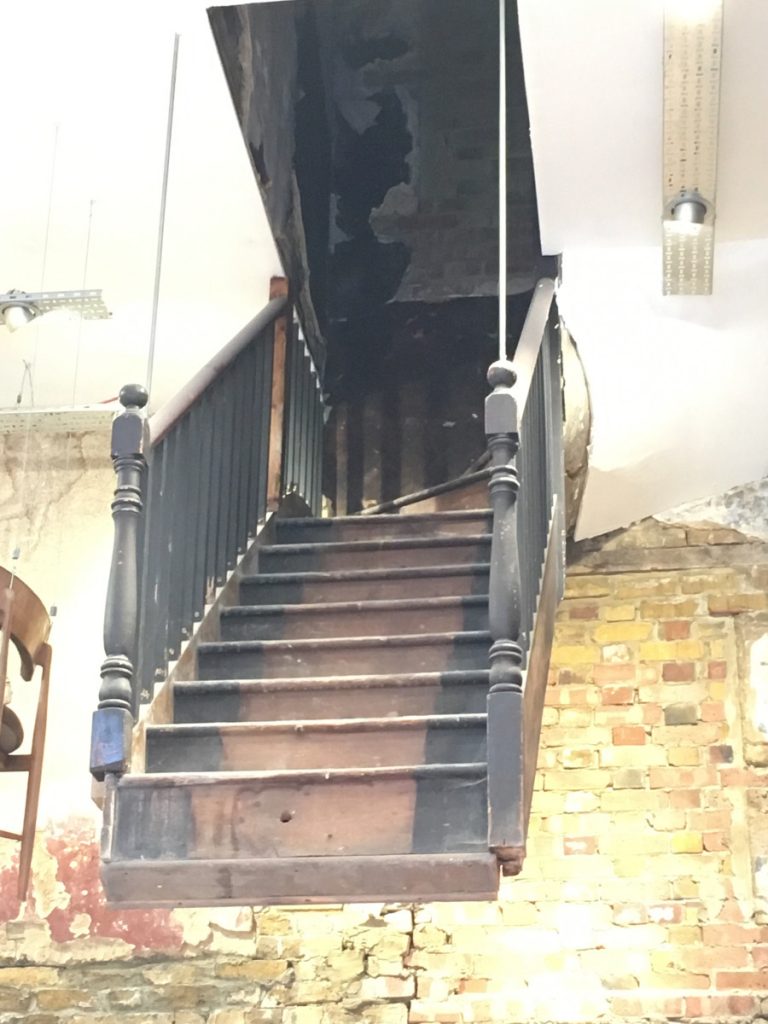 Period furniture and decor of the first floor, suspended.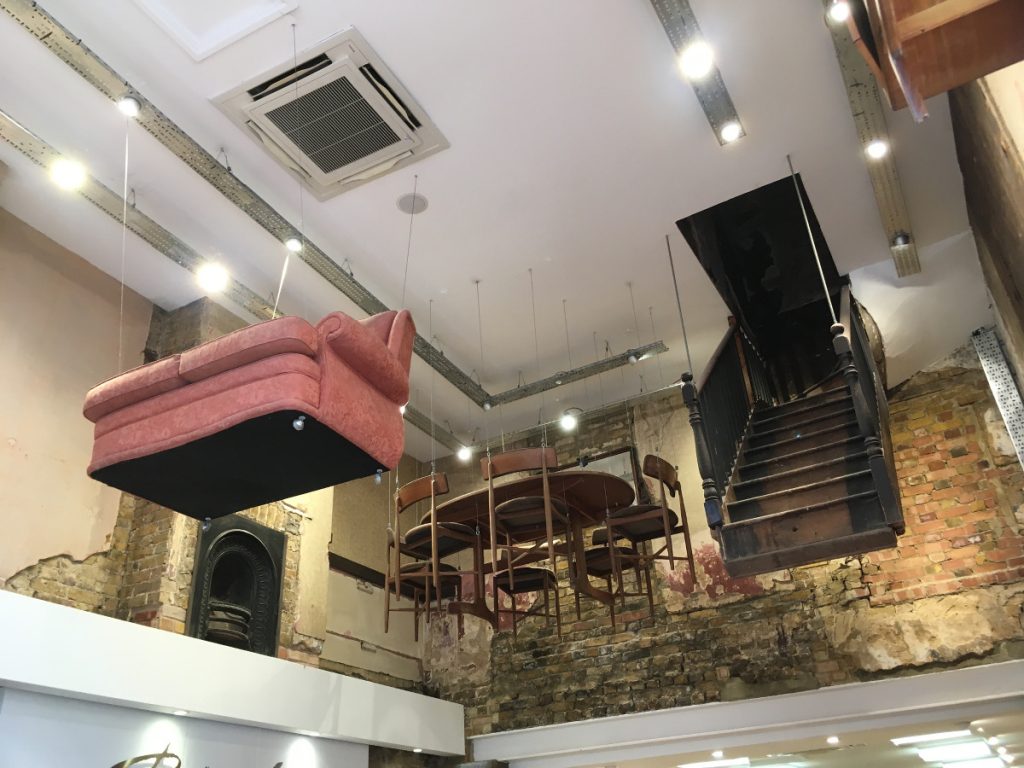 x