Bromley's forgotten architect by Doug Black in 2005
In 2005, Doug Black, Bromley Council's principal conservation officer, was intrigued by the work of Edwardian architect Evelyn Hellicar, who lived nearly all his life in the borough and was responsible for the design of many fine buildings both in Bromley and in the West Country.
Despite his bricks and mortar legacy Evelyn Hellicar was forgotten. But Doug discovered that when Evelyn died in 1929 he had merited a long and very flattering obituary in The Journal of the Royal Institute of British Architects, and this inspired Doug to find out more about the man and his work. Partly to establish, for his work as a conservation officer, the merits of Evelyn's work, as he has to in consider what buildings in the borough should be listed. And partly because he was intrigued that a man whose work he admired should have been forgotten.
Evelyn was the son of the vicar of Bromley the Rev Arthur Gresley Hellicar. He was a pillar not just of the ecclesiastical community but was also involved in committees, fund raising, charity and all aspects of Bromley's life.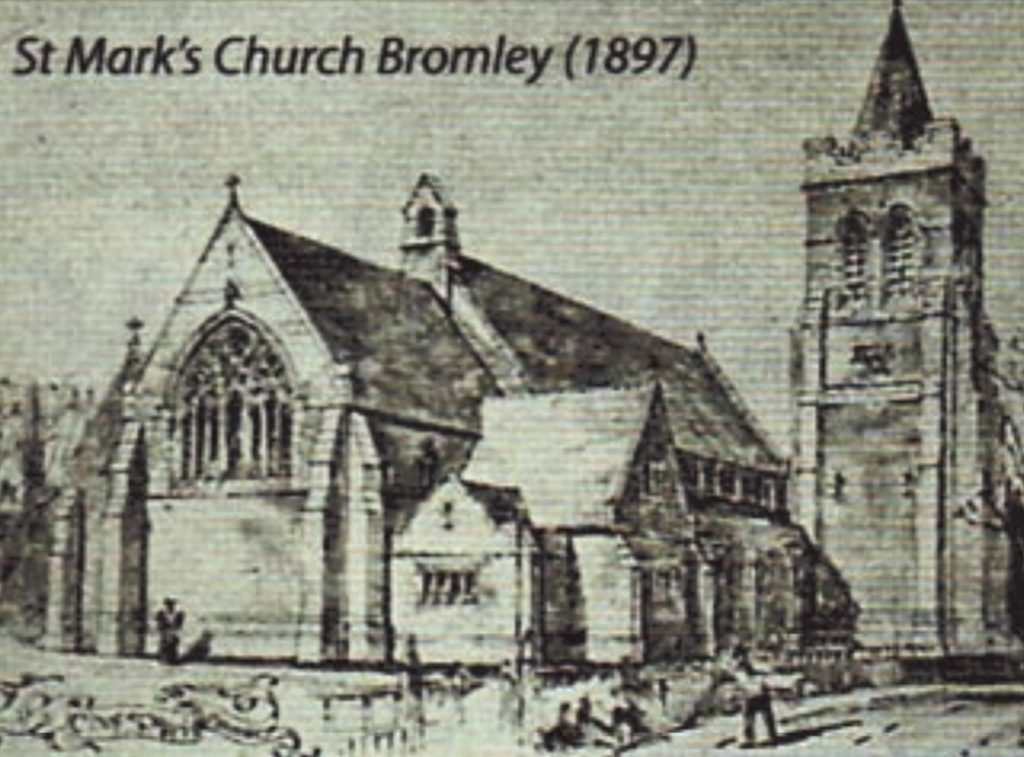 At 21 Evelyn was apprenticed to leading architect Sir Thomas Jackson who was, at the time, employed by the Rev Arthur Hellicar in the design of a new chancel at Bromley Church. Many of Evelyn's commissions would appear to have come through local and family connections and was always of the highest quality.
Restoration work carried out by Evelyn on older buildings, where he had stripped them of earlier Victorian additions to return them to their previous glory. Doug Black said "Often, the restoration work was so subtle that you did not realise that it had had to be carried out, a sign of a sensitive architect".
In Bromley, Evelyn's first major commission was the Valley School in Shortlands. All designs were submitted under pseudonyms and Evelyn's was 'Bromley'. Whether the competition was entirely open may be questionable as his father was chairman of the school board but the building is, are "A well considered composition" (Doug Black).
And, of course, the school is still in use today, which can't be said of many of Evelyn's civic West Country work. However, some of his domestic Bromley architecture is still standing and can be visited.
In Bromley Evelyn designed St Mark's Church, Westmoreland Road, described by Doug as "beautifully built in red brick in the late Gothic (Perpendicular) style." It was destroyed by enemy action in 1941 but many of its fittings survive (having been put into storage) as does the tower.
[Nb the rearodos had been stored in a garden and required painting to be made presentable again]
An impressive town house in London Road was demolished in 1993 and the Carnegie Library in Bromley High Street made way for the present library/Churchill Theatre complex. But his last Bromley commission, the music room at Ripley, is still standing and enjoyed by many.
In his researches Doug has tracked down Evelyn's European sketchbooks, held in an American university, and some of his family history. Doug Black: "Today the handful of Hellicar's Bromley buildings that survive are locally listed but none are statutory listed. However, even in the absence of any academic study into his work, most of his best houses in Somerset and Dorset are grade II listed reflecting his skill as an architect."