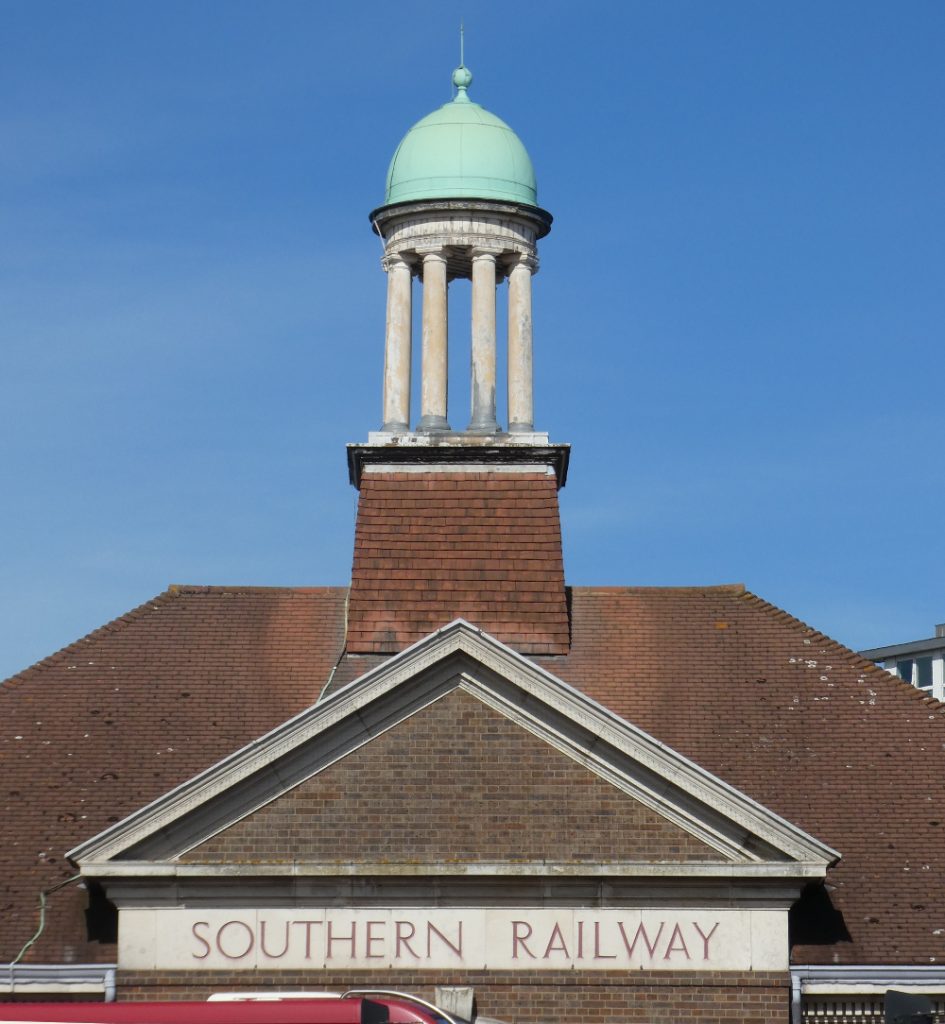 Sometimes called Bromley's 'Toy Town' station. The current building dates from when the station was rebuilt, in Neo-Classical style, in 1925. The original timber buildings which formed Bromley North had become shamefully run down.
It was designed by the Chief Architect of Southern Railway, James Robb Scott. This was just prior to the electrification of the line. Charmingly, Wiki refers to it being 47 chains away from Charing Cross, here.
The railway, both here and at Bromley South, altered Bromley's existence as a market town. A population of 5,500 in 1861 had grown to 15,000 by 1881, and numbered 33,500 by 1911. By then Bromley had become an outer London suburb.
The land immediately behind the station has become a contested development site.
This includes the bus station, former charter market site, car parks, and buildings down Sherman road to the right (when looking at the front of the station). Originally allocated only about 300 housing units (in this case flats), each issue of the local planning documents had increased the number until it reached 525 in the 2010 AAP, which has been retained in the 2019 Local Plan. This has given rise to a number of speculative high-rise proposals, which if/when built, would dominate the Town's conservation area, and due to being on high land, a wide area around.