70 High Street Bromley was built in the "New Georgian" style in the 1930s.  At this time, the lower high street was being redeveloped.  It was the home of the "Fifty Shilling Tailors" Bromley branch.
The building has a scalloped parapet, alternating arched and triangular pediments, and very fine Juliet balconies.  Their iron railings have curls, and cast iron baskets of flowers in the centre.
Fifty Shilling Tailors one of 399 men's clothing shops founded in 1905 by Henry Price of Leeds, later becoming John Colliers Menswear (in the 1950s).  The building is more recently known for being the Maplins before they folded in 2017.
This building is threatened with demolition and replaced by a 12-storey block by Iceni Projects.  This is a reconsideration of the plans by S2 Estates (here):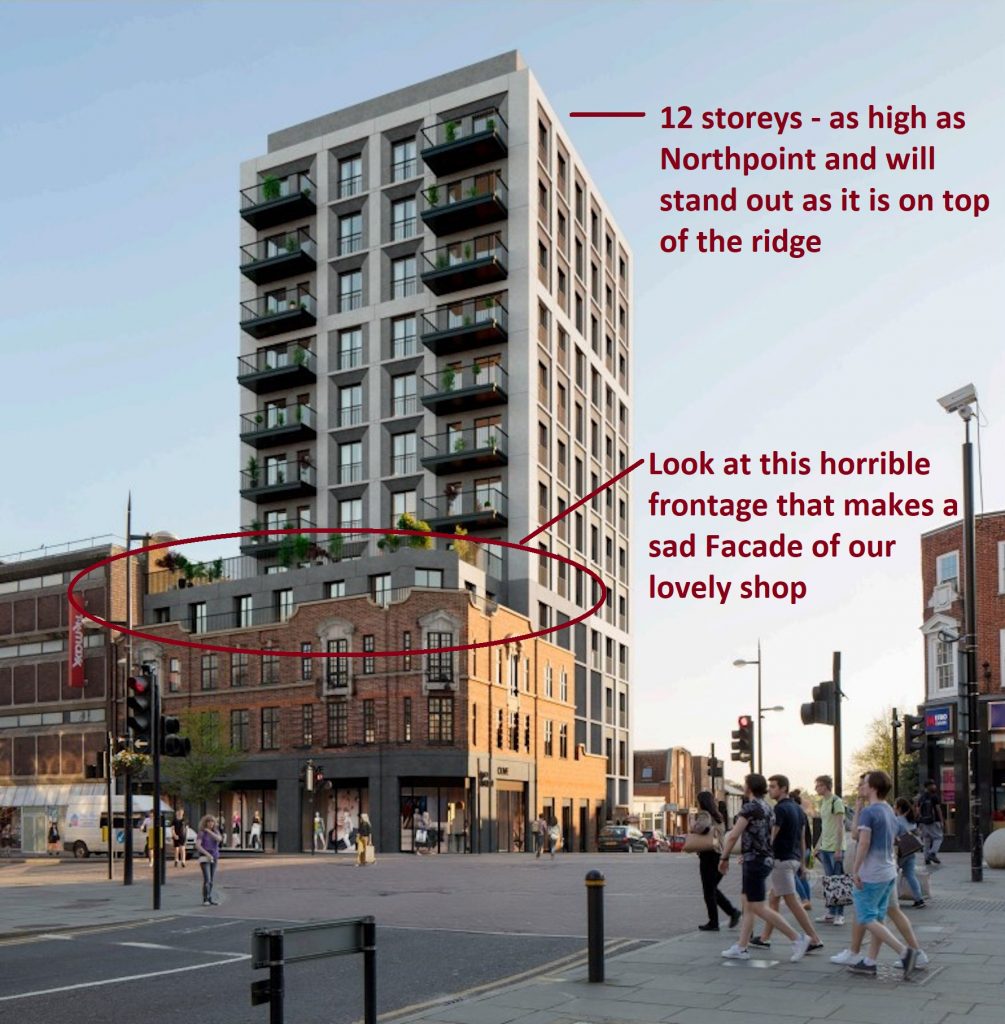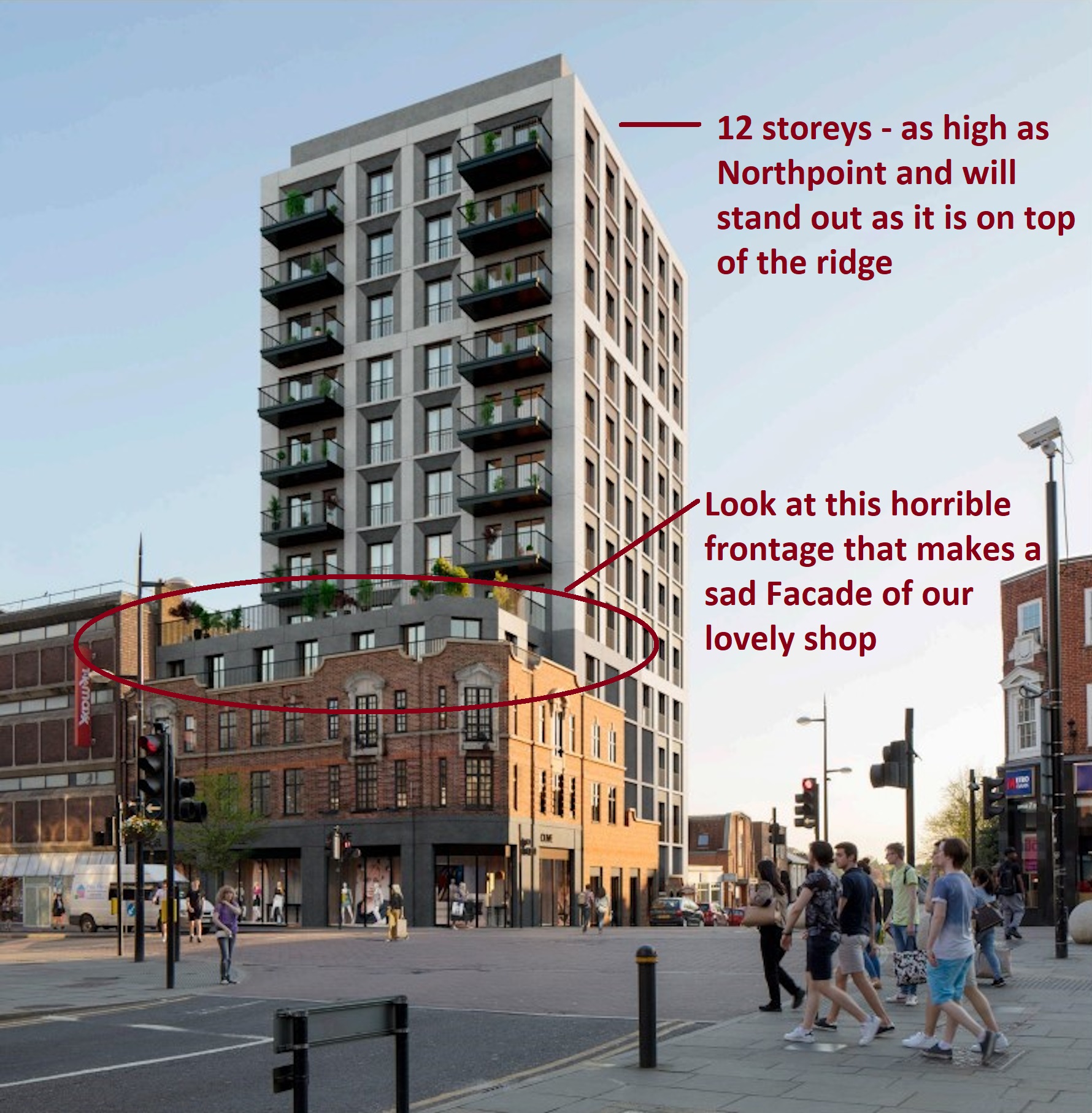 Thanks to Theresa Johnson, Susie Lawrance, Nicolas Bennett, and Tony Banfield for filling in the history of the building on Facebook's Bromley Gloss group.
From Heritage Calling site:  "In the c. 1920-60 period it became the main architecture of the public realm used by local and central government for urban and rural housing estates, labour exchanges, post offices and military buildings.  It was also used for many private suburban housing developments with their attendant rows of shops and facilities."