Locally listed 1960s style with pleasant proportions, and a framed rectangle section at the front, and coloured panels, it was the work of architect Bertram Carter.
The previous building, a rebuild after the 1909 Market Square fire, was a fine 1920s Arts and Crafts black-and-white framed building incorporating a series of yards and sheds at the back, which housed not just the furniture that Dunns sold, but the workshop for their funeral business. There is much fascinating detail of the building and the family business at their site here…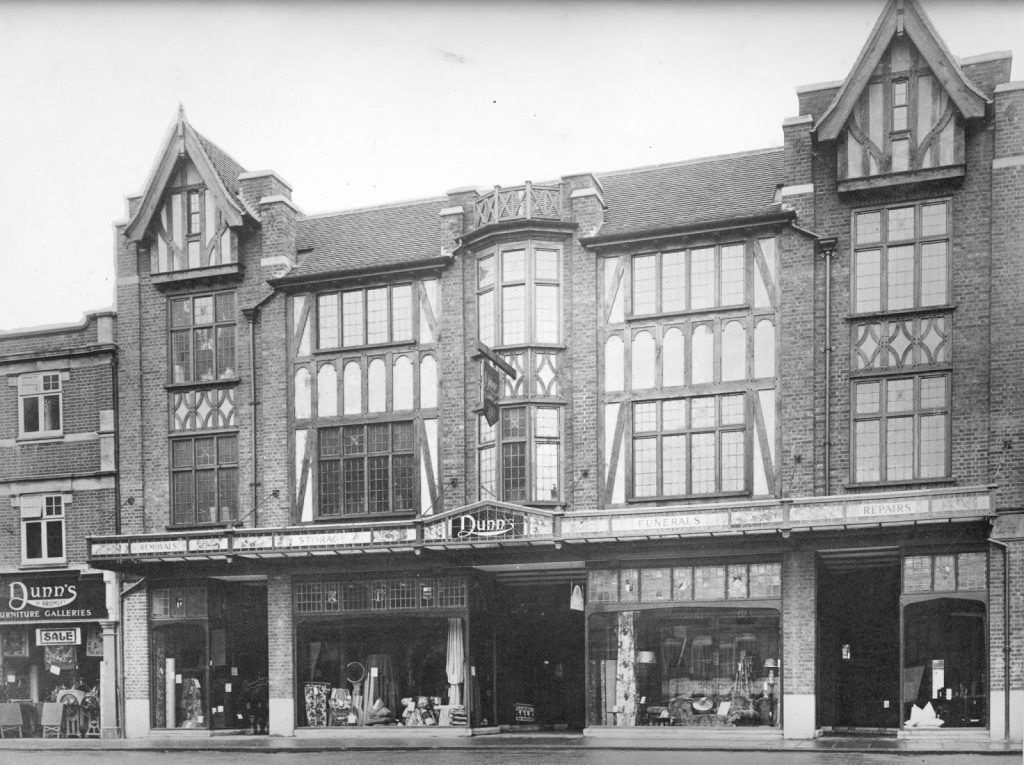 This black-and-white building was bombed and burnt down in the 16th April 1941 raid that also destroyed Bromley Place and the town centre churches.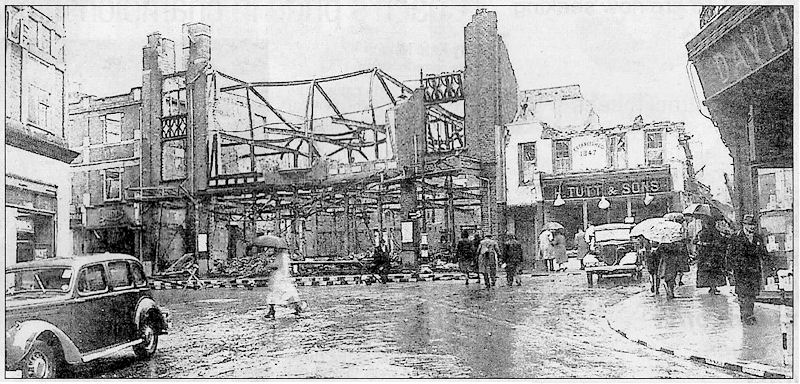 There's an account of housewives salvaging the soap from the former Brickpit (now Havelock Rec) here…