Built in 1888 to provide a first class butchers shop.  It was designed by Walter Albert Williams and built in the Flemish style of the Arts and Crafts movements.
Above the first floor window are terracotta carvings which include the letters 'C' and 'H' for Covell & Harris (the butchers).   Also notable are the little dragons on one side and the oriel window, with a medieval style statue above.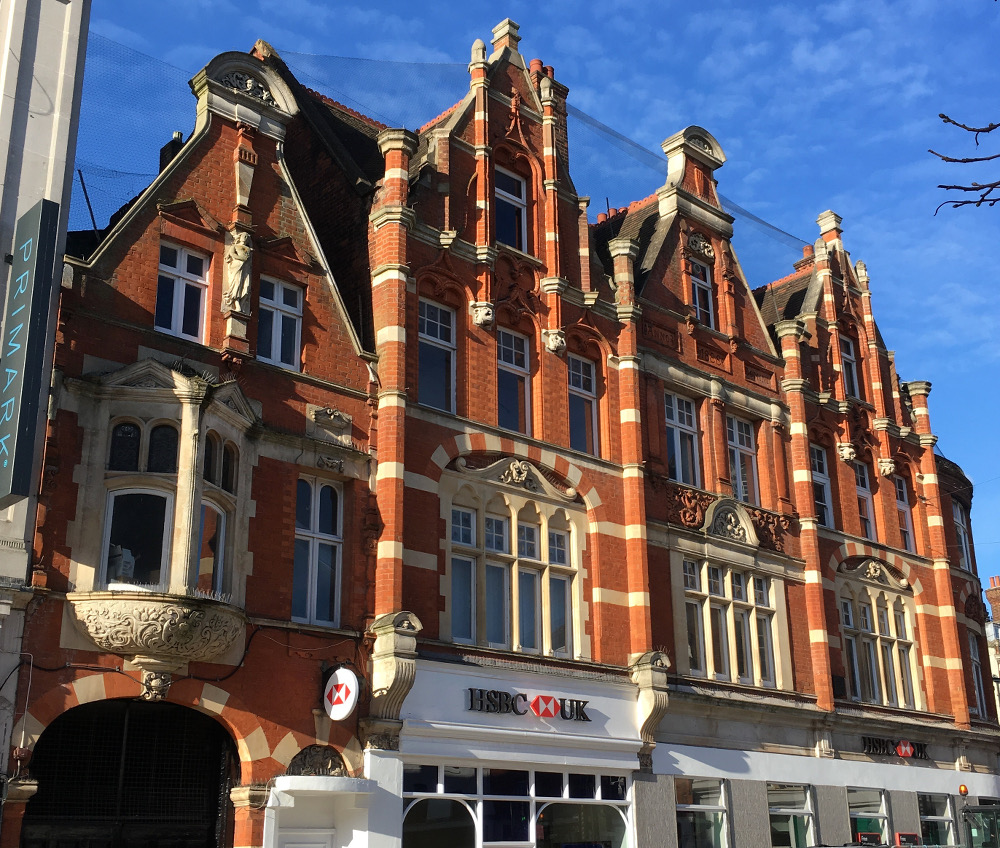 David Harris (the Harris out of Covil & Harris) then occupied the corner section with three other units rented out. Having grown rich during the boom years after the coming of the railway in 1858 and not content with this magnificent display of civic pride, the following year, Mr Harris brought professional theatre to Bromley by building the Grand Hall later known as the New Theatre where BHS now stands.