Bromley Civic society has produced a family treasure hunt in the town centre! It's reported that even adults enjoy it – you might find that there's more to see above the shops than you had previously noticed. Both routes are suitable for push-chairs.
Here is the walk – it's a .pdf file, so you can do online, or print it out and fill in:
This is the shorter version of the trail, should take about half an hour. It goes from the Glades around Market square and the lower High Street – see this map: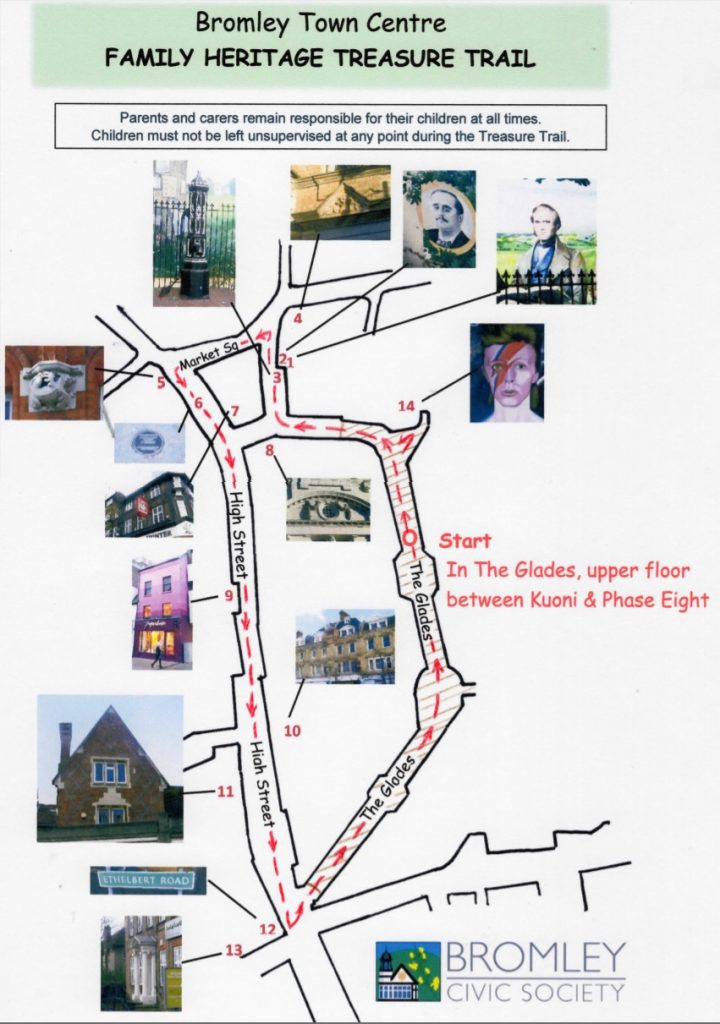 The answers for this route can be found here.
There is a longer route, which should take about an hour. It starts from the Library, takes you up to Bromley North Station, back down the upper High Street, and to the Parish Church.