One of the best Arts and Crafts buildings around, with extravagant turret, balcony and decoration.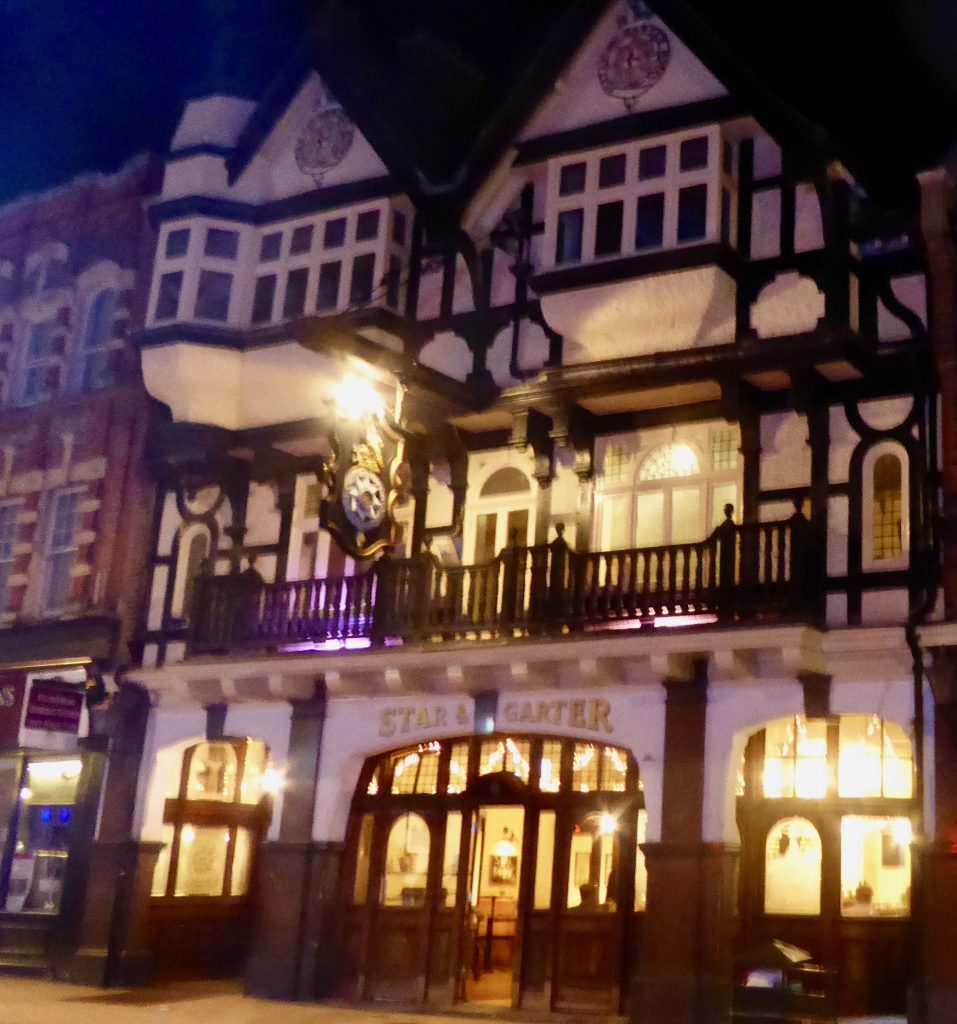 The Star & Garter Inn was constructed in 1898 and replaced an ancient inn of the same name. It was designed by Berney and Sons for Nalder and Collyer, a local Croydon brewer. It an example of 'Old English' style, and has been eulogised as a fantasy of the Arts and Crafts movement. The sign hanging over the High Street has become a local landmark
The name "Star and Garter" originates from an abbreviation of the name of the insignia belonging to Order of the Garter. The Star is eight pointed and of chipped silver. The Order of the Garter is an order of chivalry founded by King Edward III in 1348.