A Walk Around Bromley Palace and Park
Sunday 21st May 2017
Meet at 10:00am on the corner of St Blaise Avenue and Widmore Road
FREE (donations welcome)
The walk will last not more than 2 hours.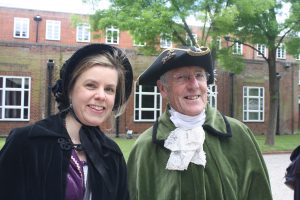 The 18th century Bromley Palace is the jewel in the crown of Bromley's heritage. This is an opportunity to take a close look at the building and its transformation from the Georgian home of the Bishops of Rochester to the home of Victorian entrepreneur Coles-Child in 1845. Inside we will see the magnificent grand staircase, carved oak panels, Robert Adams fireplace and more. The walk will also take in the Park including the St Blaise Well, the Pulham Rocks, the Ice House, Ha Ha and Victorian folly.
---
Bromley Civic Society Annual General Meeting
Wednesday 7th June, 7.30pm, Parish Rooms, adjacent to the parish church in Church Road, Bromley BR2 0EG (behind Primark).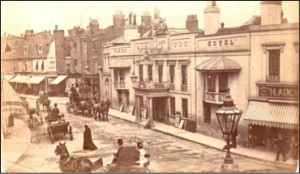 It is that time of year again for our AGM. Please do join us at 7.30pm for our Annual General Meeting. Light refreshments and drinks will be served. It will be an opportunity to renew your membership of Bromley Civic Society and find out what we have been up to this year. We will also have a guest speaker from Bromley Historic Collections to tell us about the new exhibition space in Bromley Central Library and the collections on display.
Subscription rates for membership of BCS remains good value and the rates are below:
Full members £7.00 per annum
Two or more full members in the same household £11.00 per annum
Under-18s £3.50 per annum
Corporate members £12.00 per annum