A quick guide to commenting, or giving a comment a thumbs up:
The consultation is divided into 12 categories, so to prevent the old blank-page scare, compose what you want to say, and work out which 'theme' it fits in, first.
The procedure involves quite a lot of clicks, being redirected, losing your place in whichever page you're on, and confirming by email. I recommend not doing it by mobile, nor in a rush.
The procedure to comment, or thumbs-up a comment: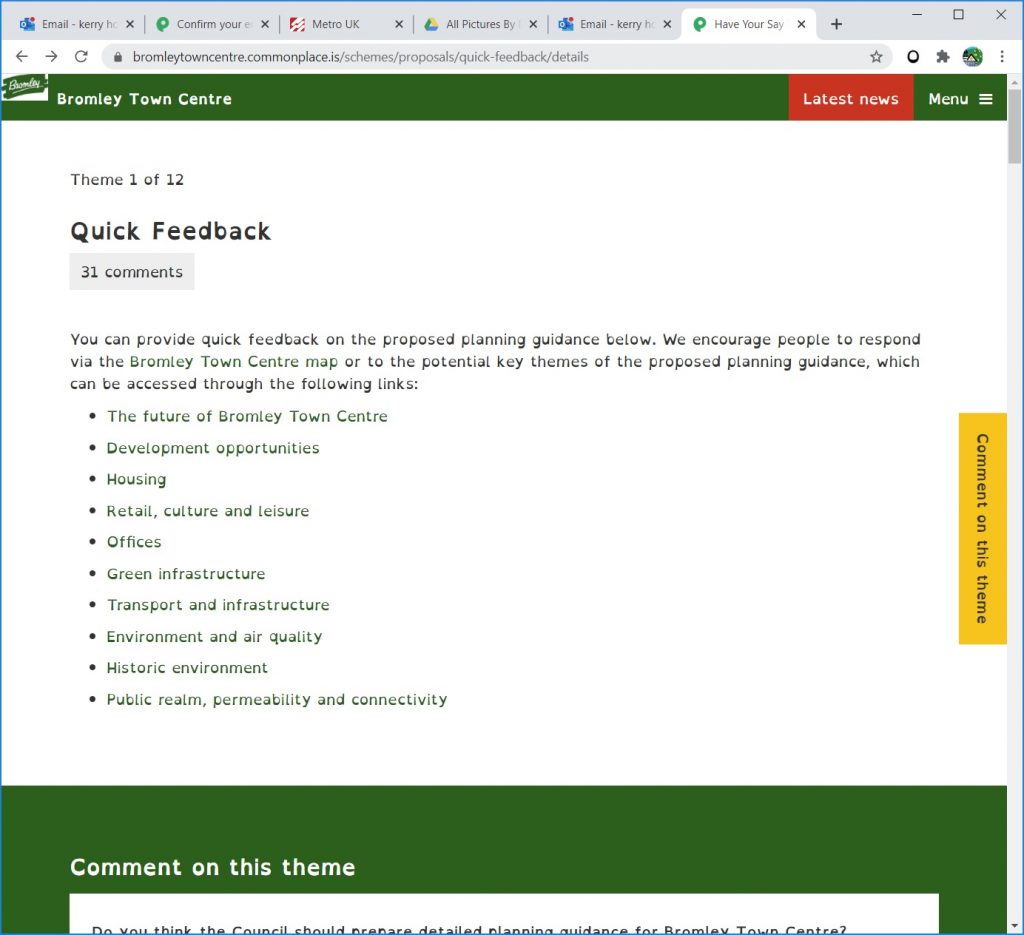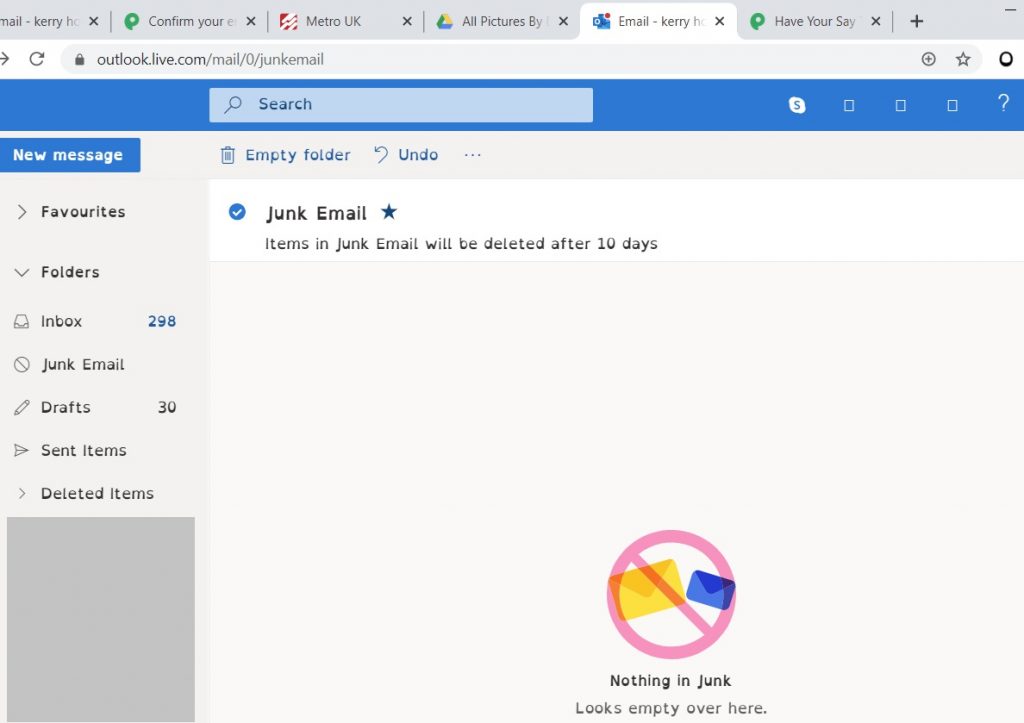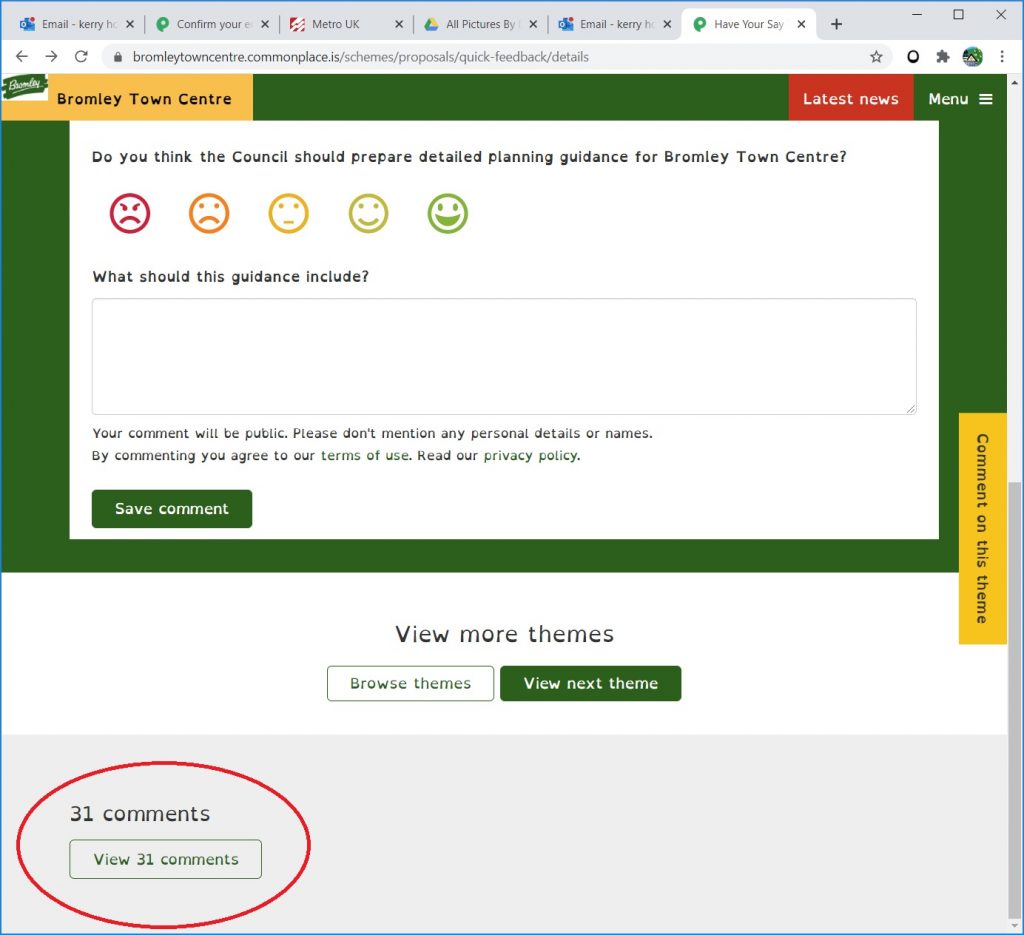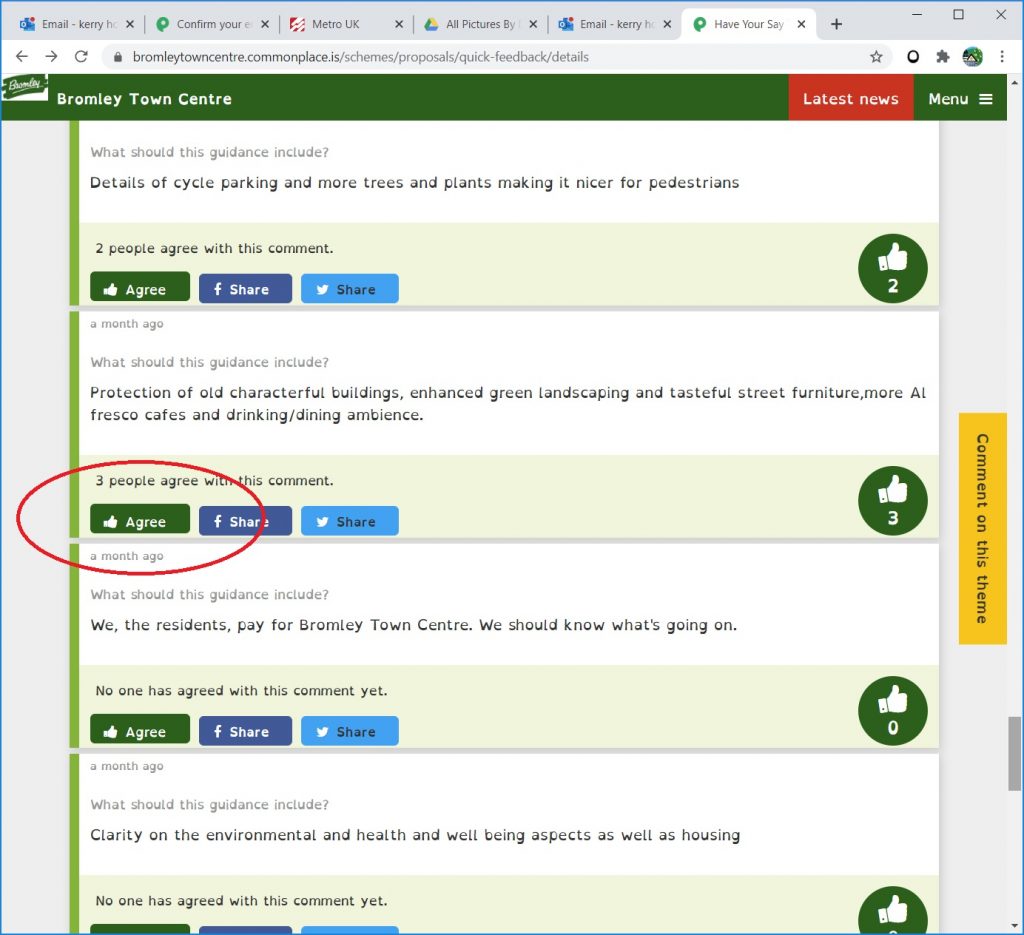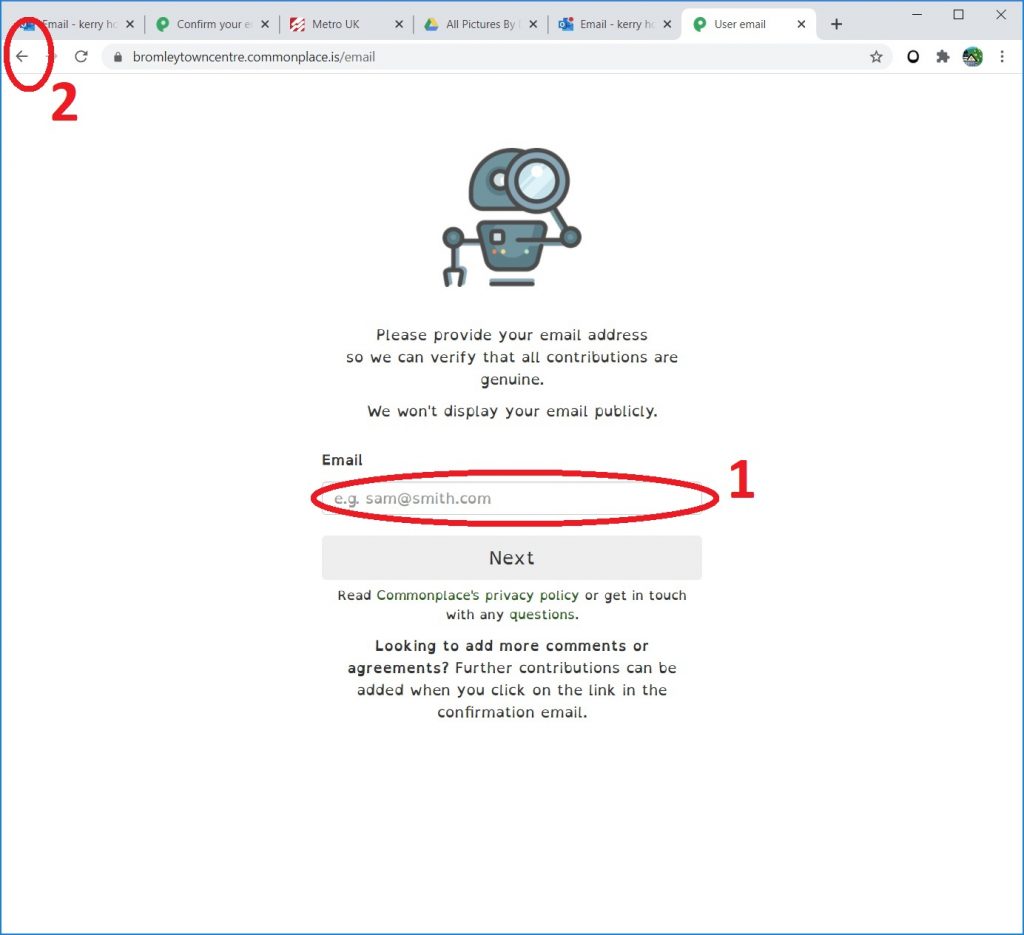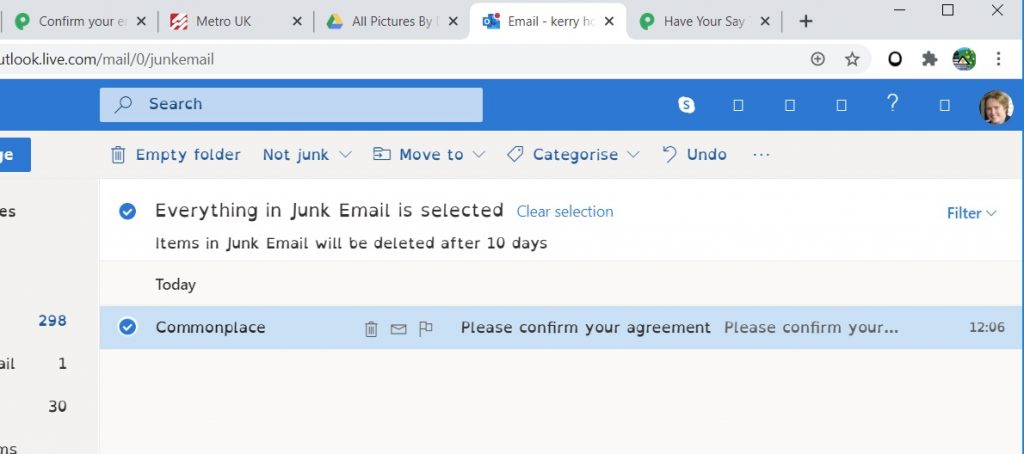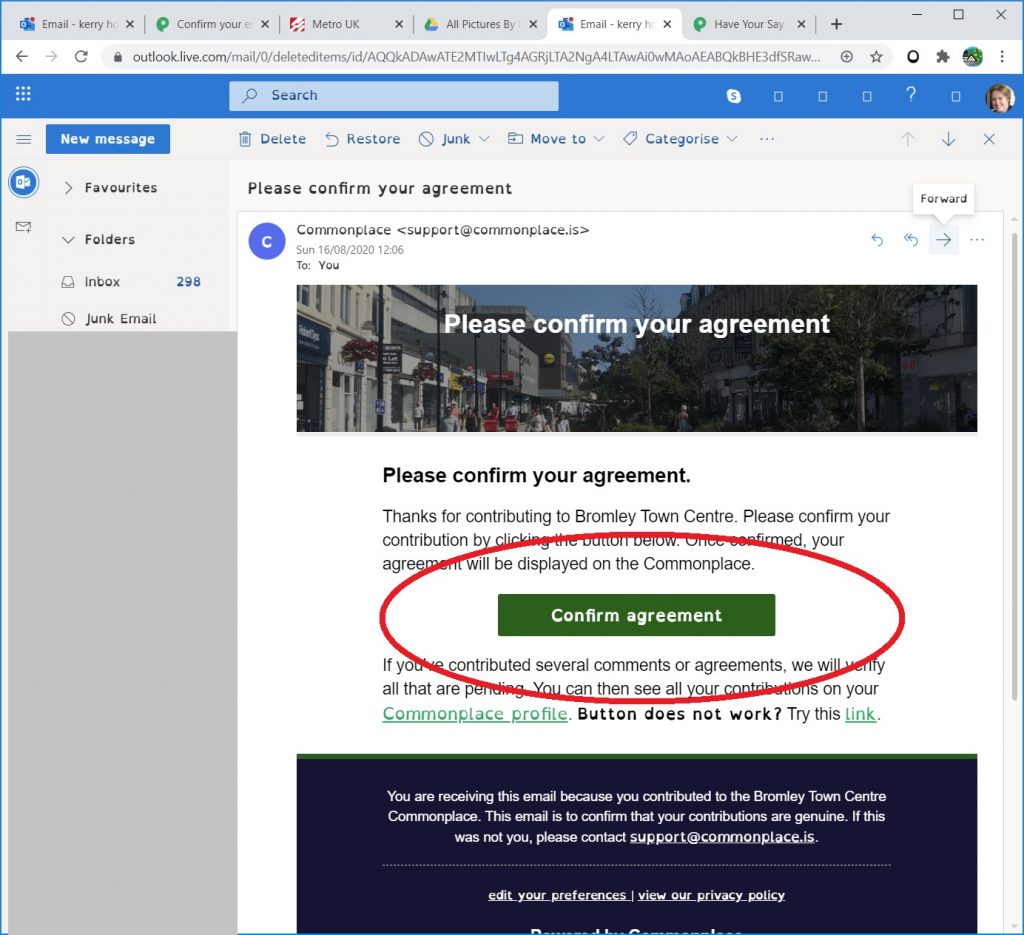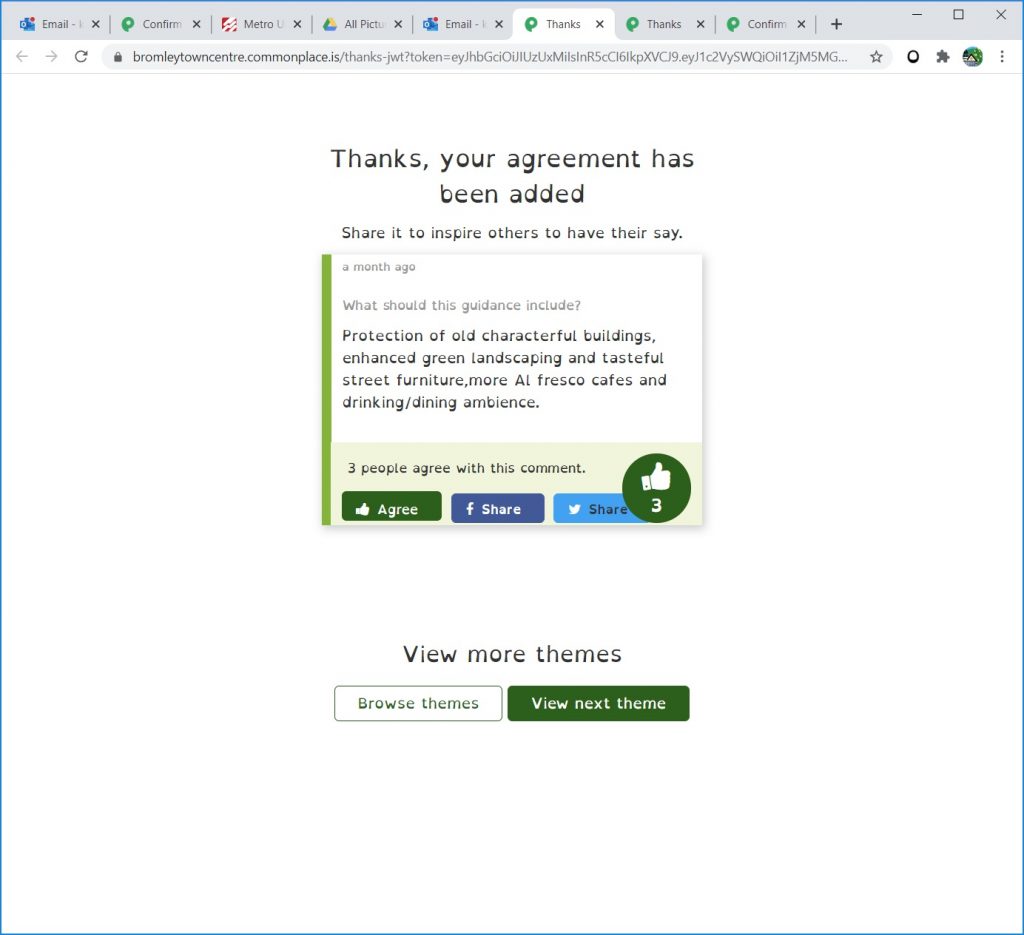 We would encourage everyone to have their say about how our town centre is to be developed. Supplementary Planning Documents can specify things like the appearance of future development – the chance to say that we want to reuse the Arts and Crafts themes that make our historic buildings look so nice. Unfortunately they can not reduce the number of units (houses or flats) that are built on the 'opportunity' sites. The consultation is at: https://bromleytowncentre.commonplace.is/ (note that you have to scroll down to all the thumb nails to get to the comments & commenting).
This is not, by any means, the only way you can go about it, but it does make life easier.
The 'themes' to comment under:
1 Quick Feedback "Let us know your views on the future of Bromley Town Centre." 30 comments
2 Have your say on your local area, "Comment in relation to specific areas through the Bromley Town Centre map"
3 The Future of Bromley Town Centre, "Should the SPD include guidance to help the town centre adapt to key challenges such as the post-COVID 19 recovery?", 28 comments
4 Development Opportunities, "Should the SPD include guidance to help facilitate the delivery of development in Bromley Town Centre?", 17 comments
5 Housing, "Should the SPD include guidance to facilitate the delivery of new housing in Bromley Town Centre?", 21 comments
6 Retail, culture and leisure, "Should the SPD include guidance to enable Bromley Town Centre to adapt to changing circumstances?", 21 comments
7 Offices, "Should the SPD include guidance to help maintain and improve the employment function of Bromley Town Centre?", 14 comments
8 Green Infrastructure, "Should the SPD include guidance to promote green infrastructure in Bromley Town Centre?", 16 comments
9 Transport and Infrastructure, "Should the SPD include guidance in relation to transport in Bromley Town Centre?", 27 comments
10 Environment and air quality, "Should the SPD include guidance to ensure that development in Bromley Town Centre delivers environmental and air quality improvements?", 7 comments
11 Historic environment, "Should the SPD include guidance in relation to the historic environment in Bromley Town Centre?", 5 comments
12 Public realm, permeability and connectivity, "Should the SPD include guidance in relation to the public realm and improving permeability and connectivity in Bromley Town Centre?", 7 comments