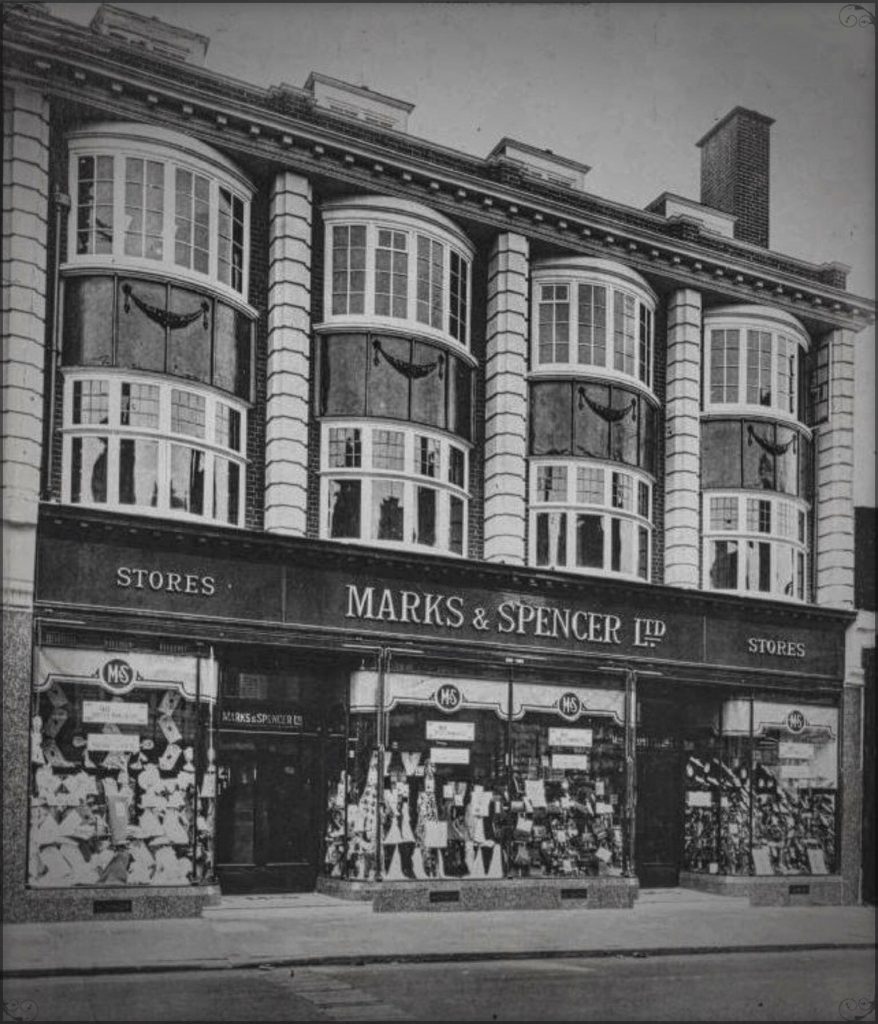 "Wright Brothers' attractive bow-windowed shop was taken over by a High Street chain store, who a few years ago took great trouble to reproduce in every detail
this lovely frontage, when they needed twice the space. Few shoppers can tell where the original part and the new section join." Murial Mundie nee Searle, 1988.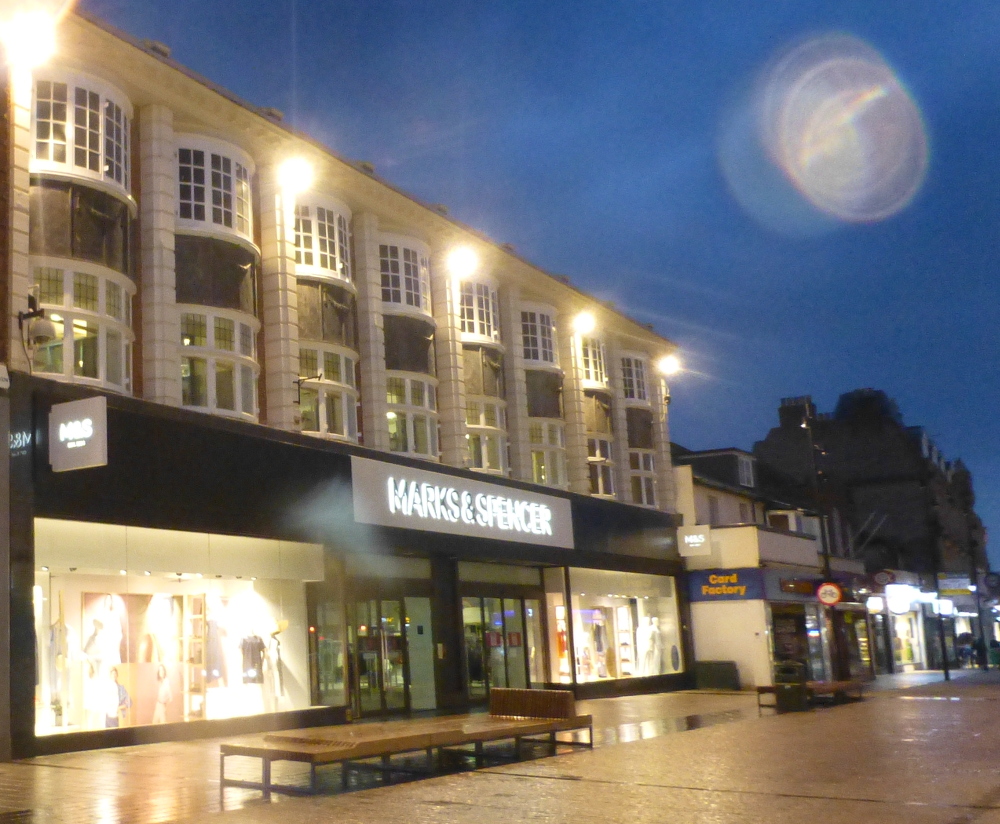 This was not Mark's and Spencer's first shop in Bromley, they had moved from their shop in Market Square, where they had a more elaborate facade and it was a little arcade: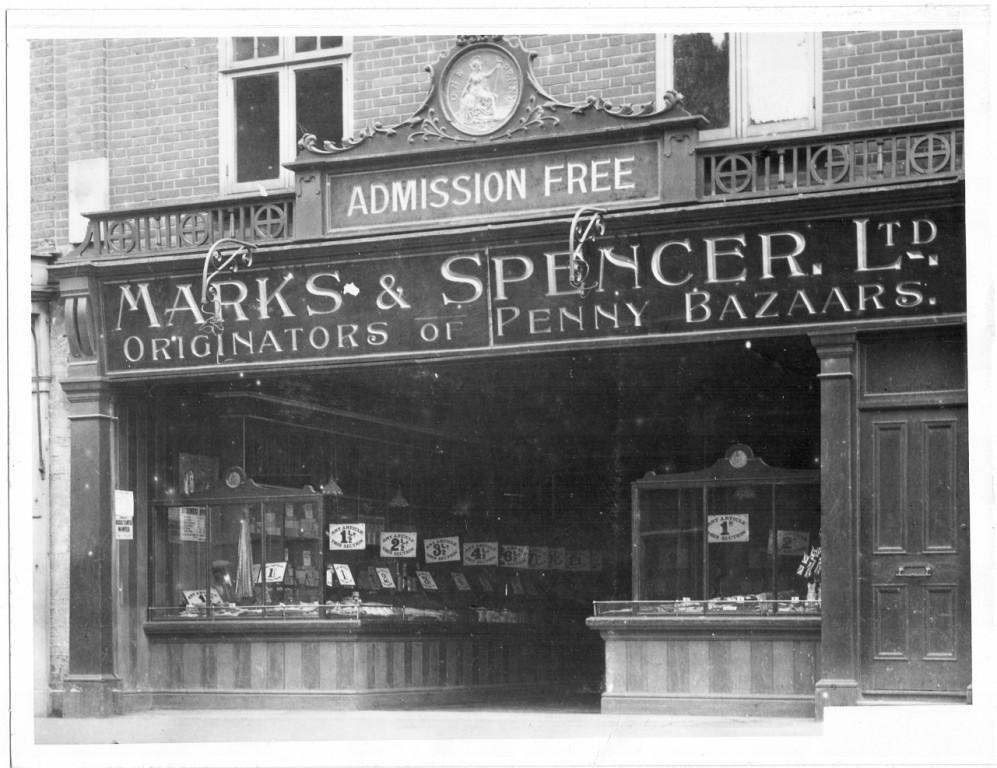 The Penny Bazaar had the slogan 'Don't ask the Price, It's a Penny'. They sold buttons, nuts and bolts, soap, small toys,stationary, crockery; things that could be bought and sold quickly. The idea had built on a stall in the market in Leeds.