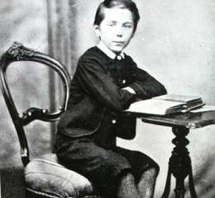 Join us for an online tour of HG Wells' Bromley
A video tour around Victorian Bromley where HG Wells (Bertie) grew up. Members of Bromley Civic Society, dressed in period costume, will speak the words from his Autobiography where he describes the sights and places he knew as a child.
See his birthplace, his first school, the park where he played and imagined great battles and other places in the town during its Victorian hey-day
To be Premiered on Bromley Civic Society's YouTube Channel: https://bit.ly/BCSYouTubeChannel
10:30am Saturday 19th September 2020.
During the Premier you will be able to chat online with the walk leaders. If you miss the Premier don't worry, the video will still be available to view at anytime on YouTube.