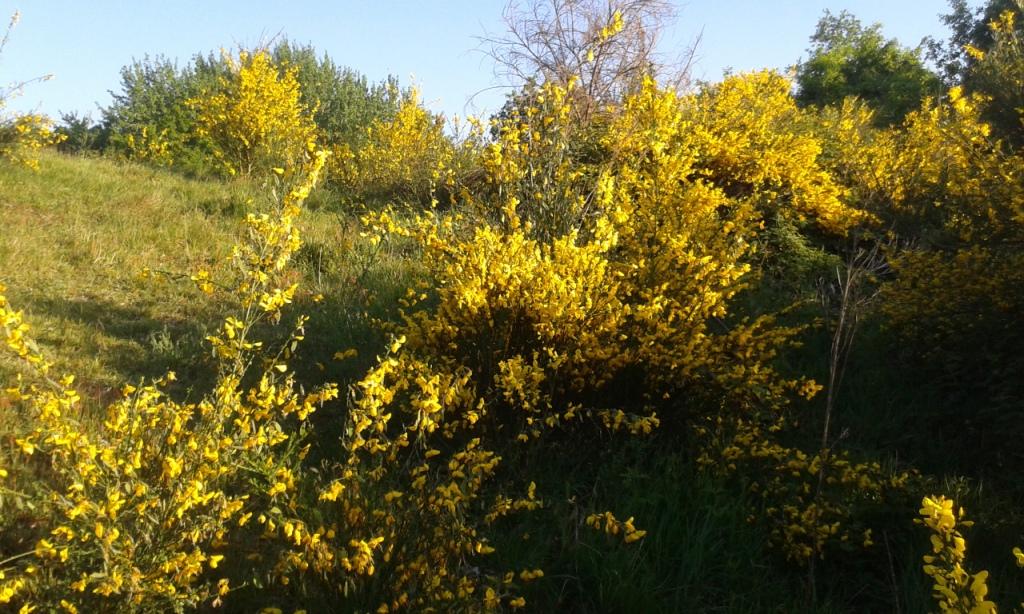 Here's the first of the articles from our August 2020 newsletter, the full contents of which, has been sent to members. Please support our work to promote and save our heritage, by joining the town's civic society – a snip at £10 a household.

Thank goodness for our wonderful Town Centre Parks which have offered such a respite from the lockdown!
Albeit that they've been a bit overwhelmed at times by people with nowhere else to go.
Martin's Hill (pictured here) was ablaze with colour from our namesake flowering shrub, the Broom from mid April to late May. The grassland is a rare example of acid grassland. It is good to see how good it looks after the work to clear invasive bushes.
Queens Mead took on something of a festival air reminiscent of Victorian and Edwardian times when it was the venue for fairs, circuses and fetes. In those times, too, enjoyment of our open spaces was a fundamental part of a visit to Bromley. In recent times they have been almost forgotten but now is the time to reinvent what Bromley is all about and rediscover the significance of our precious green space heritage.