BCS will be leading more of its popular walks around HG Wells' Bromley on the following dates, as part of the Open House London 2017 events: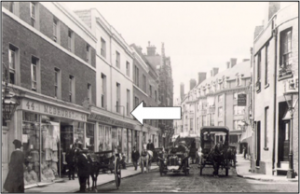 10:30am Saturday 16th September and
10:30am Sunday 17th September
Walks will FREE and last about one hour 30 minutes.
Please meet in front of the main entrance to Primark, Market Square, Bromley, BR1 1HE
On our walk we will see the places and buildings that Bertie (as his mother called him) knew, many of which are still there today – including several in the Arts and Crafts style fashionable at the time.
Please see our flyer for the walks here.