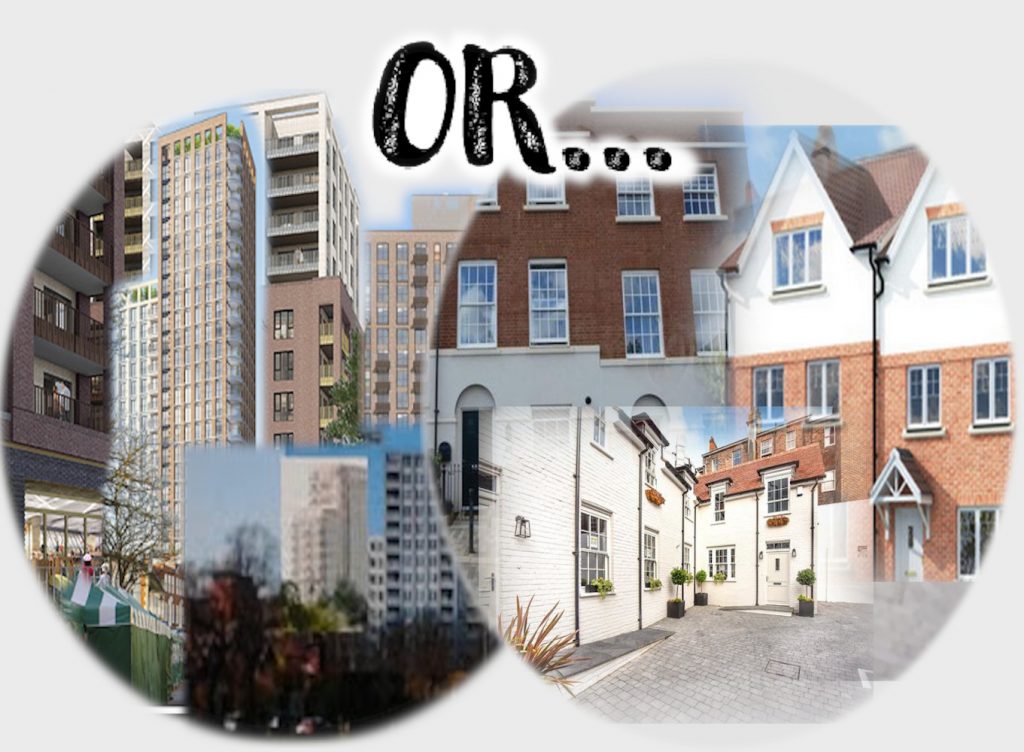 We think it's important that we all take part in this Consultation, despite it's difficulty in negotiating the forms.
This is No. 3 bulletin, to help you fill in a theme of Consultation to meet the deadline of 5th October 2020.
Note: the Planning Guidance adds to, but not changes, the policies in the Bromley Local Plan (Local Plans are enforceable 10-year building programmes) .

On our website here: http://bit.ly/howtomakecomments there is a detailed explanation of how to use the 'Commenting' and the 'Thumbs up' procedure. For a simple way in, follow the steps below.

When you Save your comments, you will be asked to confirm your email address. You can make further comments later. Remember to find those emails and click on their links!
What do you think makes a good Town Centre? 
BCS suggests:  A wide variety of uses (not just shops); a visible and distinctive heritage and culture and unique features that distinguish it from other centres. 
What would you like your area to look like post Covid-19? 
BCS suggests:  More prominence given to the town centre's heritage; more cultural and community activity; more planting, greenery and shade; less traffic; more seating.
What could the town centre offer that it does not already?
BCS suggests: Better interpretation and understanding of the town centre's heritage; central outdoor space for performance and community activities, more indoor spaces for community and cultural activity; a unique sculptural feature reflecting the town's heritage.
Do you have any other comments in relation to planning for recovery post-COVID 19?
BCS suggests: Planning for recovery should encourage and enable community and cultural enterprises to take up empty retail properties.

Some comments have been made already under this Theme ('View comments' at the bottom).  Give them the 'thumbs up' if you agree with them. 
Editor's Note: This consultation is about what future development of the town centre will look like. It cannot be used to change the amount of future housing that will be built. It can change what it looks like and how high it is.
We would like to see it result in appealing good quality, locality-specific proposals in future rather than the androgynous high rises already put forward.